Is being in pain preventing you from enjoying the life you want to have? We are here to listen, determine the cause of your pain, and help get you back to peak performance.
Peak Performance Chiropractic is different from most chiropractic clinics, but what does that mean for you, the patient? Our approach integrates multiple techniques in order to tailor treatments to each patient's individual needs. We promote self-reliance through education in proper body mechanics, movement awareness, and self-care routines. Personalized, effective treatment is our top priority.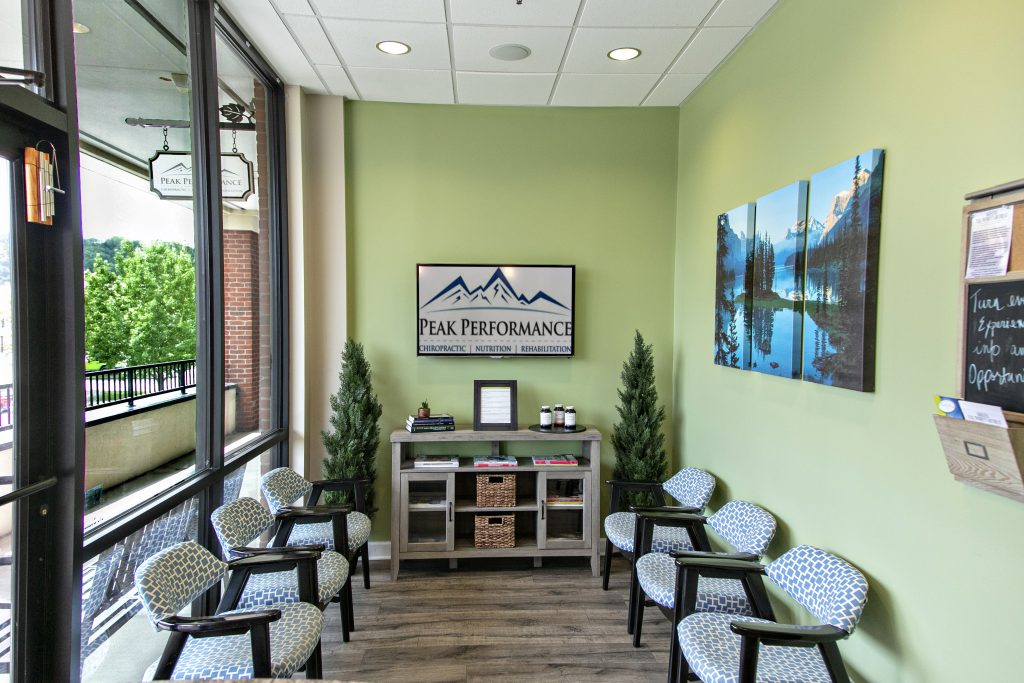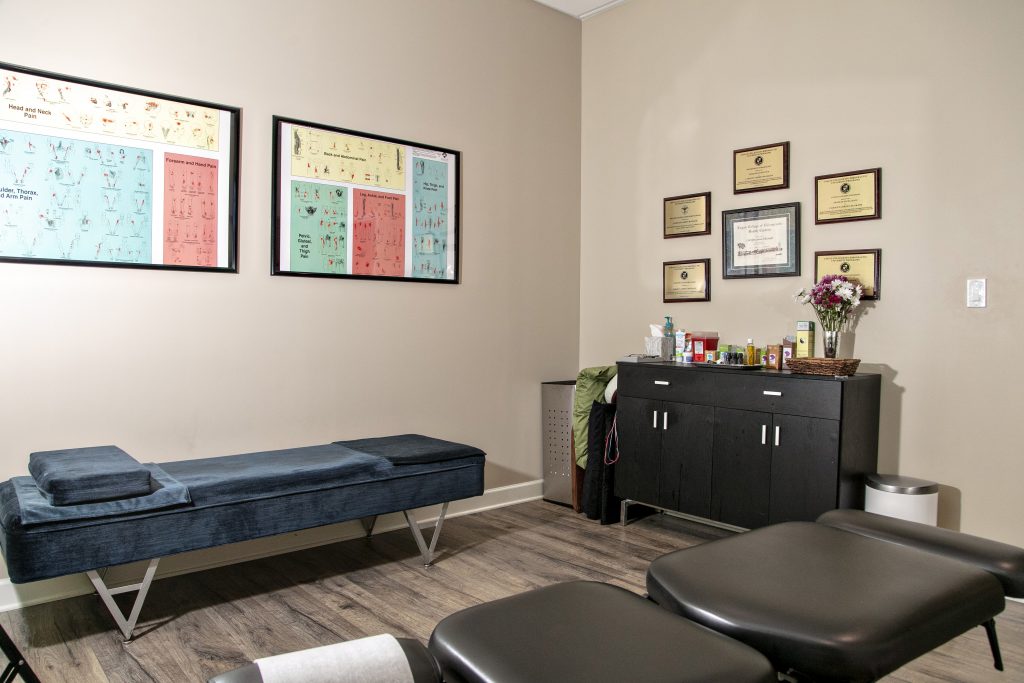 Our boutique style practice places an emphasis on the patient, and when visiting our office you will be warmly greeted by our office manager, Christy. After check in, the doctor will welcome you back to the treatment room. Treatments in our office are typically 15-30 minutes, spent entirely with the doctor. Patients are evaluated at each visit and the appropriate treatment will be given – treatments usually consist of some form of muscle therapy, chiropractic adjustments plus education on exercise and/or stretches to be done at home. Not every patient will receive the same treatment and the same patient may receive varying treatments at different appointments depending on the doctor's evaluation that day.
New patients, after completing the paperwork, are welcomed by the doctor for an evaluation and examination. Following the exam, the doctor will explain what they believe the root of your discomfort to be; what treatment is recommended; and how frequently you will need to be seen. If the doctor feels that x-rays are necessary, you will be referred out – we do not offer x-rays in our office. The first treatment will be delivered on the same day as the initial exam, after consent is given. Each patient is unique and therefore every treatment plan is different depending on a number of factors. Rest assured, treatment plans are modified as treatment progresses with the goal of restoring optimum function and releasing the patient from care.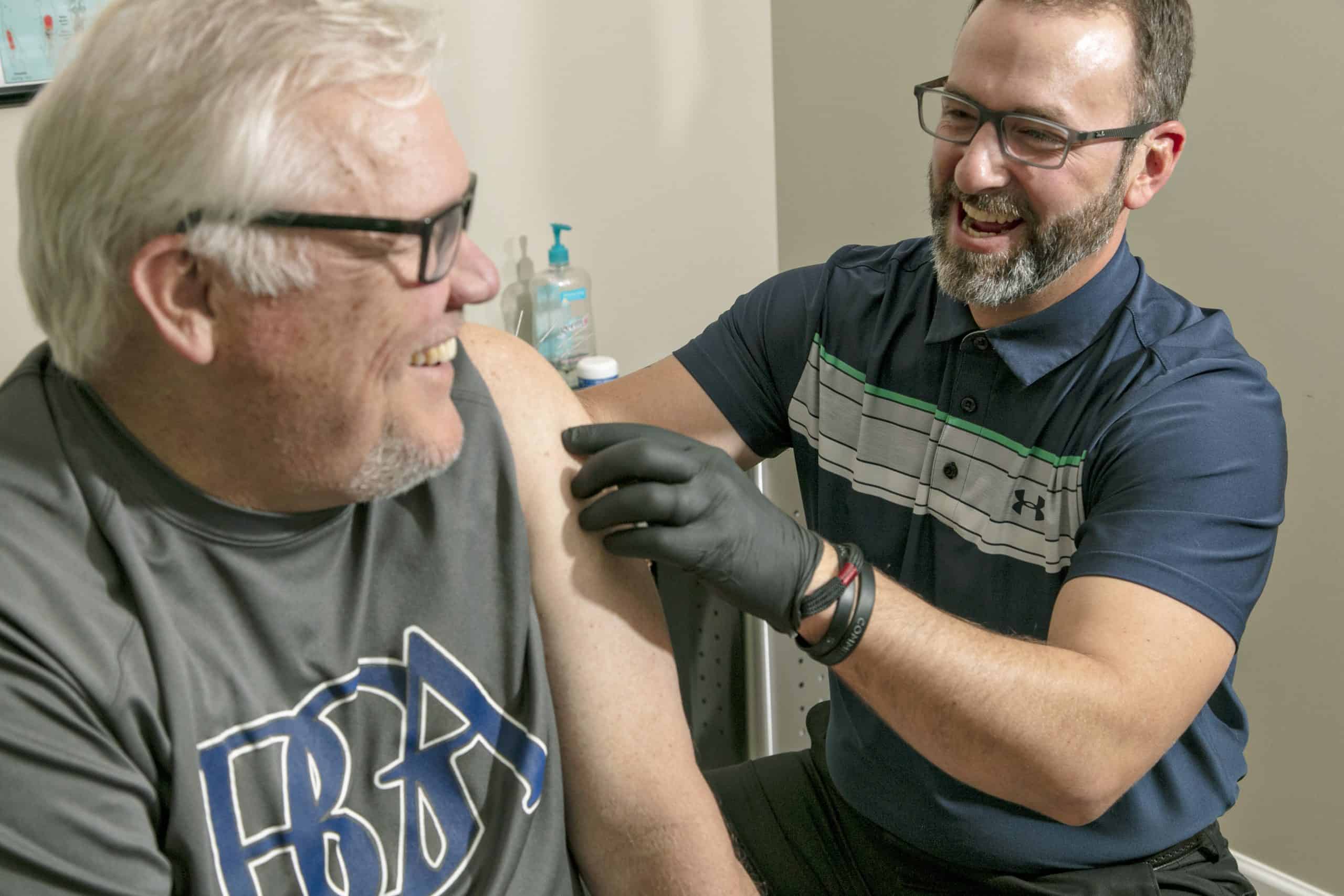 What will happen during the initial visit?
First, you will complete some health history forms and meet a doctor at Peak Performance Chiropractic. Your initial visit will include a review of your health history, as well as an examination to assess orthopedic and neurological problems. If needed, x-rays or other diagnostic tests will be ordered. We will then develop a personalized treatment plan designed to help you regain your health. If we don't feel that your condition will respond to chiropractic care, we will refer you to the appropriate specialist.
Peak Performance Chiropractic offers our patient forms online so you can complete them in the convenience of your own home or office. Download the necessary forms, print them out, and fill in the required information.
Fax us your printed and completed forms or bring them with you to your appointment.
Fax: (615) 465-6224
Insurance Plans Accepted:
Aetna
Blue Cross Blue Shield
Cigna Healthcare
Medicare
United Healthcare
If you do not see your insurance provider listed, please call or email the office and we will verify whether your plan is one we accept.
ONLINE HASSLE FREE APPOINTMENT BOOKING
Book your appointment now!